Our new laser entered production on 20th April 2020. We are very exciting to have this technology on-site which allows us to process a wider range of materials, much much faster and without compromising quality. The end result is that our capacity has increased, our lead times are shortened and our prices to customers have been reduced. The biggest gains will be across the Aluminium and Stainless Steel spectrum.
We can now process the following thicknesses:
Mild Steels (25mm)
Stainless Steels (20mm)
Aluminiums (15mm)
Copper (8mm)
Brass (10mm)
Titanium (10mm)
We carefully selected the Amada Ventis laser for its ability to cut quickly and to provide an edge quality like no other fibre laser on the market thanks to its Locus Beam Control. This allows the beam to be manipulated into a variety of cutting shapes rather than the traditional straight line.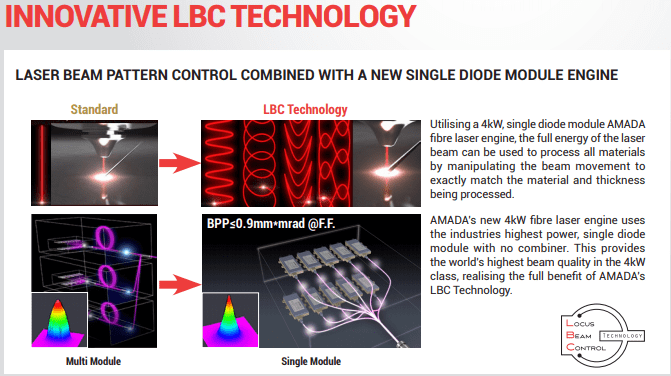 Our main priority was to source a Fibre laser which could consistently cut with a high edge quality, which all other lasers seemed to struggle with until the Ventis came along.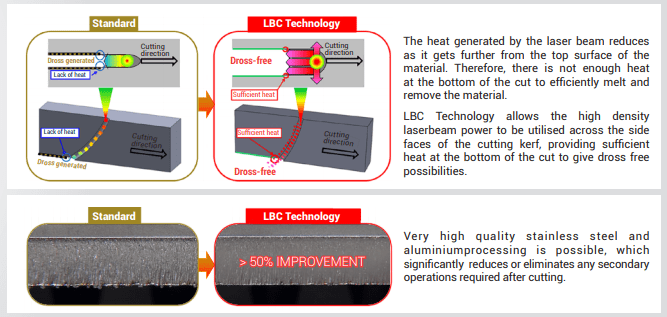 We are always skeptical when it comes to brochure photos so we have run some tests to demonstrate the improvement. The bottom layer is 10mm aluminium cut on our old CO2 laser and the top layer is fresh off our new Ventis laser. The photos do not do it justice as the top one is very smooth to the touch, whereas the old cutting method would result in problems with powder coating.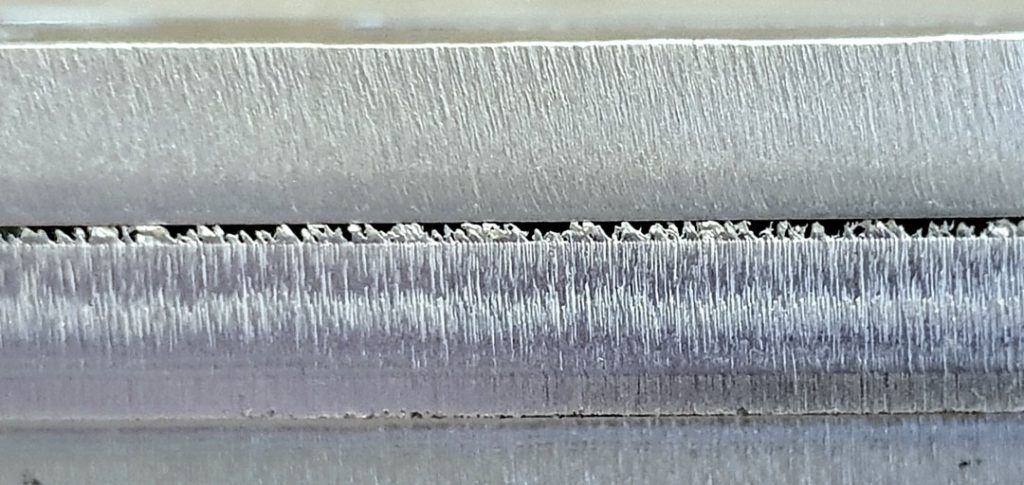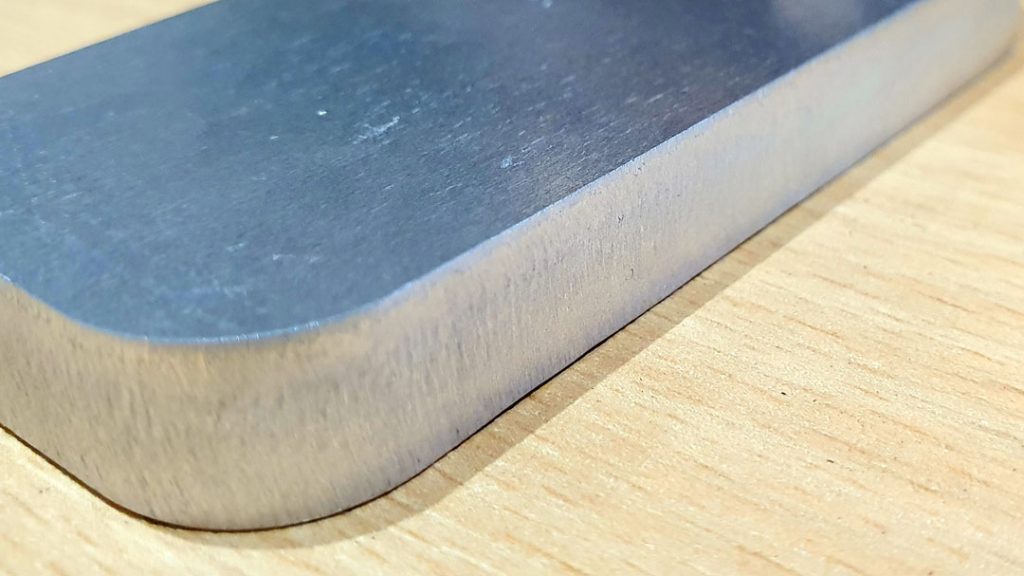 The speed in cutting is incredible and thanks to much better piercing we managed to achieve 3 mm holes through 8 mm aluminium perfectly.
The machine has a relatively high level of automation. It uses a single lens, has a 16 station automatic nozzle changer and a scrap conveyor. We decided to stay with the traditional shuttle table setup on this machine. We have the automation tower for large bulk orders on our other equipment and this machine is going to process a very large variety which will most likely be single sheets or off-cuts for the most part.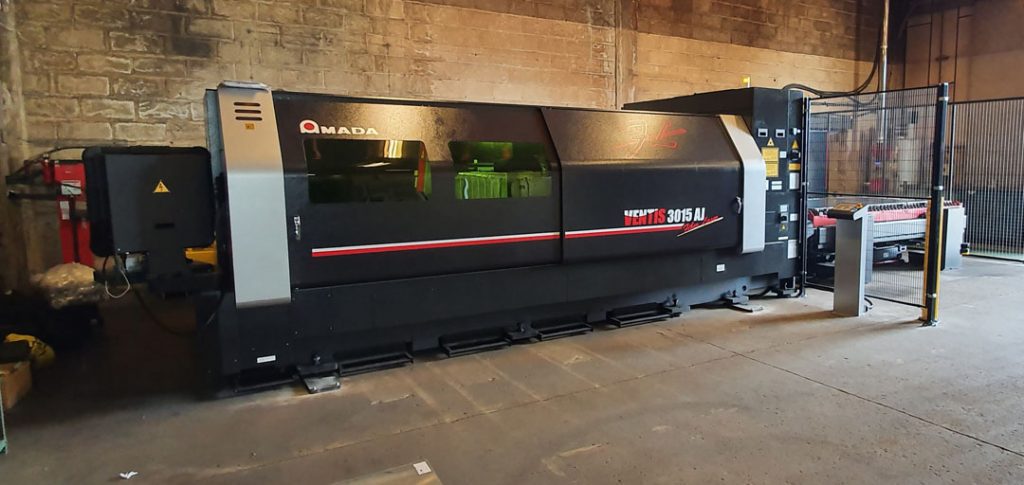 We are now ready for action with faster speeds, greater quality and consistency and lower prices! Make sure to send your enquiries in to test us out to sales@yorkshireprofiles.co.uk